At R J Mullin we offer custom engineering and sheet metal fabrication using Stainless Steel, Aluminium, Mild Steel for Private homes, Restaurants, Hospitals, Laboratories, Schools, Supermarkets, Wineries, Medical Centres, Factories and more. 
Product Range
We make:
Bench tops, Sink benches, Restaurant bench tops, Kitchen bench tops, Laboratory bench tops
Hand rails, Stainless steel railings, Guard rails, Supermarket trolley railings
Urinals, Wash troughs, Shower trays, Shower steps
Wall linings, Splash backs
Flashings, Vehicle panels
Corner protectors, Push plates, Door plates, Wall protectors
Metal doors, Gates, Bollards
Trolleys
Tanks, Vats
And much more
If you can draw it, we can make it!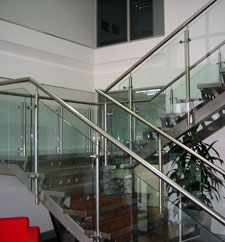 Repairs & Metal Polishing
We also provide our services for a variety of equipment repairs and metal polishing.